Great Dixter, colored pencil
sketch for sculpture proposal,
private client
West Lawn, DeWiersse, colored pencil
perspective, Barcelona & Tel Aviv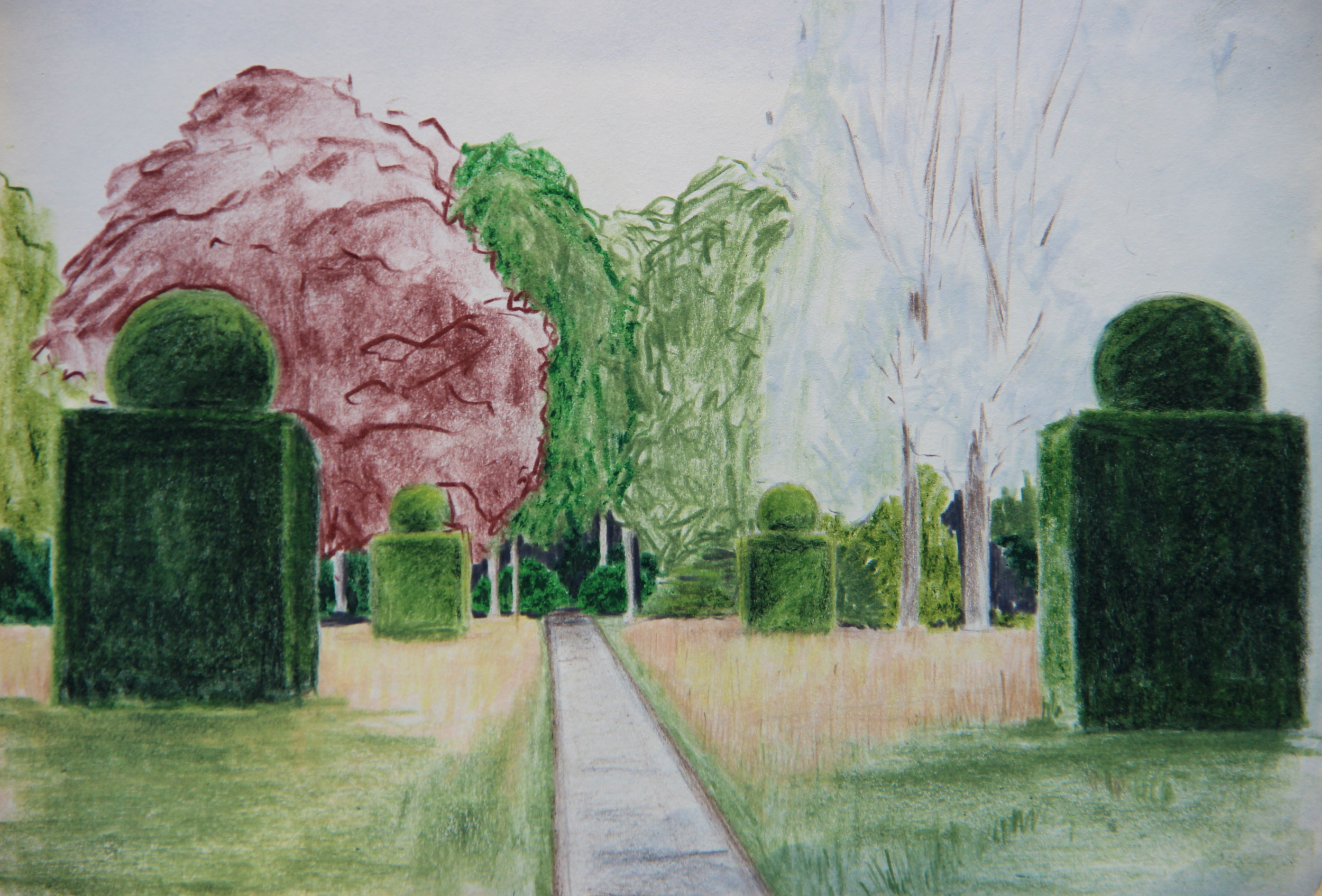 meadow at DeWiersse, colored pencil
Rye, UK & Het Loo Palace, Holland
palm studies, Jerusalem, Israel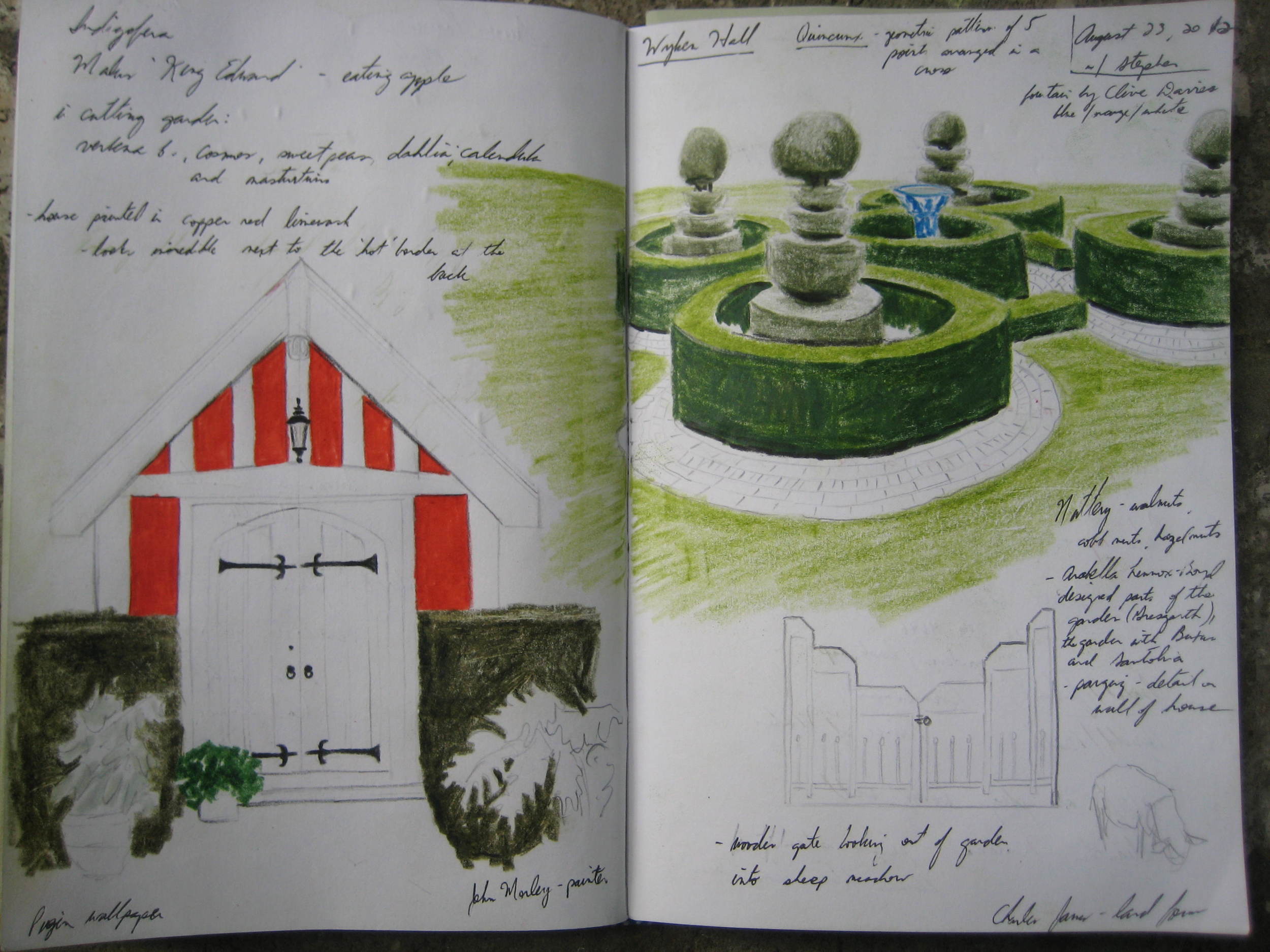 garden study at Wyken Hall, colored pencil
Art
As an artist I am drawn to both interior and exterior spaces, while satisfying a love for the play of perspective and color. Working on commissions for beautiful gardens and homes has allowed me opportunities to sketch in situ places the public normally does not have access to. If I am not in the garden I am in my sketchbook, putting down new ideas. Work ranges in media used and is available to sell, so please contact if interested in acquiring completed work or my services for a commission of your own.